At Husami & Associates, we provide accounting, tax and financial services to family owned and privately held businesses. Our tax-optimized solutions help clients keep more of their profits and deliver better investment returns. We owe our 25+ years of success to providing holistic planning, sound authoritative advice and excellent service to our clients and prospects. We have assembled a team with expertise in the fields of taxation, financial planning and business services.
Mr. Ahmad (Art) Husami, CFP®, CIMA®, EA, MSc.
Ahmad (Art) Husami is the principal & founder of Husami & Associates. He is actively involved with the service the team provides. He has over 35 years of experience in the fields of computers, business, management, taxation and finance.
Growing up in Lebanon, Mr. Husami always had great aspirations. At the age of 21, he ventured to the United States to further his education. Settling in Long Beach, California, Mr. Husami attended California State University Long Beach. He received his Bachelor of Science in Engineering and then went on to earn his Master of Science in Electrical Engineering from CSULB.
A believer in higher education, Mr. Husami has always had a thirst for knowledge. He has completed all the course requirements for the Master of Business Administration at Pepperdine University, and also completed a special program in strategic planning at the Stanford Graduate School of Business. To further the scope of his business, he expanded his education to encompass taxation with the Enrolled Agent credential, holistic financial planning with the CERTIFIED FINANCIAL PLANNER™ designation and Investment Management with the Certified Investment Management Analyst credential.
Mr. Husami is an Enrolled Agent (EA) and is licensed by the U.S. Treasury Dept., based on demonstrated technical competence in the field of taxation. He is capable of representing taxpayers at all levels of examination (audit), appeals and collections. As an EA, he is also licensed to render expert advice on tax matters and prepare tax returns.
Earning the title of Graduate Fellow from the National Tax Practice Institute (NTPI) Mr. Husami earned the highest level of tax representation expertise. The tax representation training and experience provides him with valuable foresight. Knowing what happens in audits, appeals and collections, helps avoid or minimize potential future problems early on during planning and preparation.
As a CERTIFIED FINANCIAL PLANNER™ professional, Mr. Husami is board certified based on completing a two-year, multi-part, upper division baccalaureate level program that covered the subjects: financial planning, investments planning, tax planning, retirement planning, risk management, employee benefits planning, and estate planning. He was required to demonstrate proficiency in the above areas by passing a rigorous two-day, 10-hour comprehensive examination administered by the Board. As a CFP® practitioner, 30 hours of continued education every two years is also required.
Striving to deliver nothing but exceptional expertise to his clients, Mr. Husami has also achieved the CIMA® credential. The CIMA® is an advanced education and certification program which includes two levels of study. Level I entails the self-study of relevant research and applied thought in the investment management field. After passing the Level I examination, candidates proceed to Level II, a graduate-level week long class, held by the faculty from the Wharton School of the University of Pennsylvania, the world's 1st collegiate business school. A final examination completes this comprehensive program and recertification is contingent upon meeting ongoing continuing educational requirements set by the Recertification Committee.
Lastly, Mr. Husami holds Series 7 & 63 registrations from the Financial Industry Regulatory Authority (FINRA) to offer a broad spectrum of investment instruments including Stocks, Bonds and Mutual Funds, through Avantax. Also, an active insurance agent (license #: 0B25259) to provide clients with life insurance, fixed and/or variable annuities, disability income insurance and long-term care insurance.
Mr. Art Husami currently resides in Long Beach with his wife, Rajia. They are proud parents of two grown children and two grandchildren. His son, Basheer, following in his father's footsteps, joined Husami & Associates in 2010. Mr. Husami is an avid skier and an active member of the Long Beach Ski Club. He is highly tuned into all media outlets, making sure he keeps himself in the know with local, state, national, and global current events. Mr. Husami is a wine enthusiast and enjoys ballroom dancing with his wife.
Check me out on BrokerCheck
Anoush Tashchyan, Payroll Administrator
Having been with Husami & Associates since 1997, Anoush Tashchyan is our Payroll Administrator. She prepares payroll on-demand for our business clients and all of the necessary reporting. Anoush holds a certificate in Accounting and Payroll. In her spare time, she enjoys spending time with her family and gardening.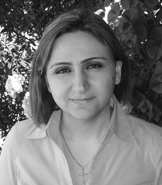 Kristine Nguyen, CPA, EA
Kristine Nguyen is a Certified Public Accountant and is enrolled to practice before the IRS. Kristine has over 21 years of experience and provides accounting and tax services to our personal and business clients. She has been with us since 1997 and came to us with a Bachelor's degree in Business Administration from California State University, Fullerton. Kristine enjoys spending time with her two children.
Mrudula Shah, CPA
With more than 20 years of experience as a Certified Public Accountant, Mrudula Shah specializes in accounting, and tax services for our personal and business clients. Mrudula has been with Husami & Associates since 1998 and is a graduate of the University of Detroit with a Master's degree in Business Administration. Mrudula is an avid reader, traveler, swimmer and loves a good poker game.
Basheer Husami, CPA, CFP®, CIMA®, EA
Basheer Husami joined his father, Art Husami and Husami & Associates in 2010. Basheer works in the financial services department, as well as provides accounting and tax services. He is a Certified Public Accountant (CPA), a CERTIFIED INVESTMENT MANAGEMENT ANALYST®, a CERTIFIED FINANCIAL PLANNER™ professional and is an Enrolled Agent (EA) certified to practice before the Internal Revenue Service. Basheer graduated with university honors from Carnegie Mellon University with a Bachelor's degree in Mechanical Engineering. In his free time Basheer enjoys surfing the various beaches in Southern California and spending time with his wife, son and daughter.
Check me out on BrokerCheck